Dayco 11mm Blower Belt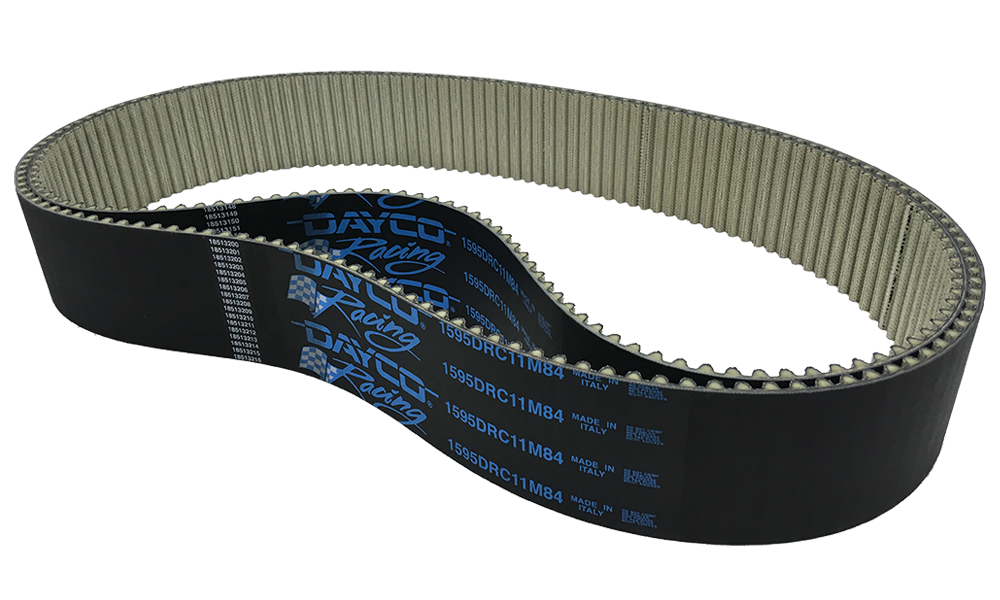 Designed for use on Top Fuel dragsters and Funny Cars with supercharged nitromethane engines.
The Dayco 11mm blower belt is engineered with a hybrid carbon cord encapsulated in custom rubber compounds and patented low friction PTFE tooth fabric. This standard 11mm pitch, 84mm wide and 145 teeth belt was developed using real-world track data, specifically for supercharged nitromethane engines and built to withstand some of the highest dynamic loads in racing.