Dayco 8mm Blower Belt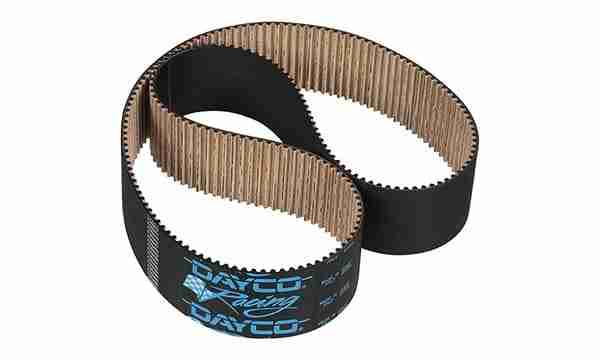 Designed and tested specifically for use on pro modified cars and top alcohol dragsters for professional racing purposes.
The Dayco 8mm blower belt features high strength Teflon–coated teeth for cogged drive pulleys and a carbon cord construction for extreme durability and performance on the street or track. Just like its 11mm blower belt predecessor, it was specifically engineered using real-world on-track data that enables it to withstand the rigors of 4,000 horsepower top alcohol dragsters and pro-modified race cars. It comes in multiple lengths and 50mm, 75mm and 84mm widths.