Dayco Supercharger Belt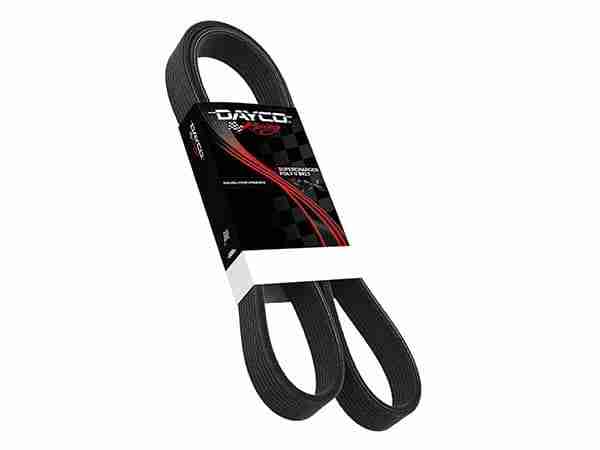 Engineered for and has been thoroughly tested for use on late model supercharged cars like ZR1 Corvettes, Shelby Mustangs and SRT Hellcat applications.
The Dayco Performance Supercharger Belt uses aramid fiber loaded EPDM construction, combined with high stiffness PET cords for extreme durability and reduced slip under high boost conditions. Belts are available in OEM sizing for many late-model, factory supercharged vehicles. This technology was developed with and tested by top level Drag Pak competitors using roots style superchargers.