Dayco Poly-V Aramid Belt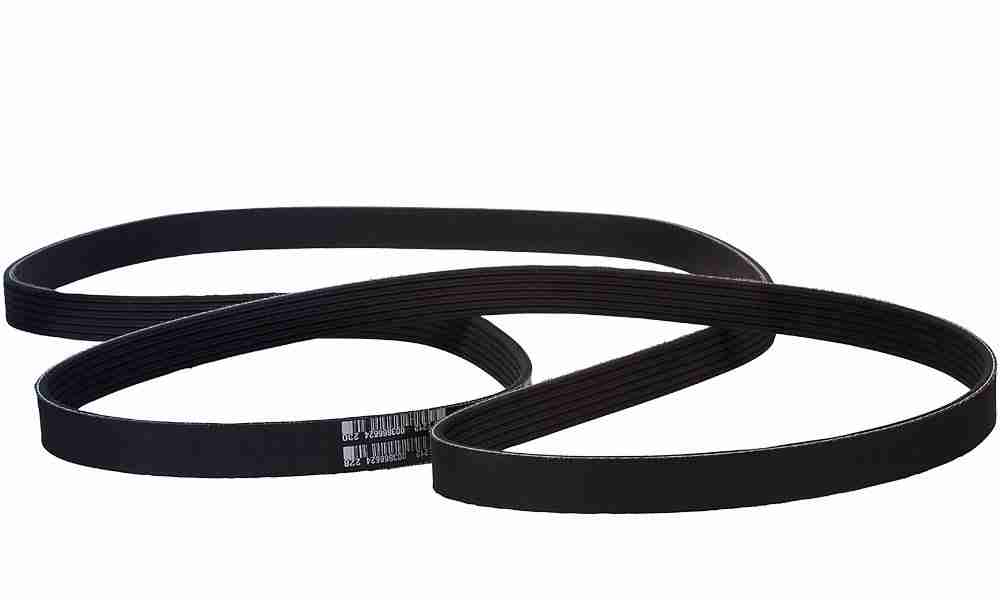 Specifically designed for applications that may have noise, vibration  or harshness issues, or in-drive systems in which tensioner take-up is minimal.
As the demand for higher output engines and tighter compartments increase, OEMs have elected to use serpentine belts with aramid tensile cord. The Dayco poly-V aramid serpentine belt has been engineered to maintain a quiet, vibration-free belt drive system. Unlike polyester-corded belts, the Dayco poly-V aramid serpentine belt will resist the expected elongations, especially during high accessory loading. This unique feature of length stability and minimal stretch can aid in difficult drives where span vibrations and tensioner movements are excessive. The Dayco poly-V aramid serpentine belt is built with Dayco's specially designed EPDM rubber compounds to resist cracking and perform better under extreme temperature ranges.