Dayco GOLD LABEL® Classical V-Belt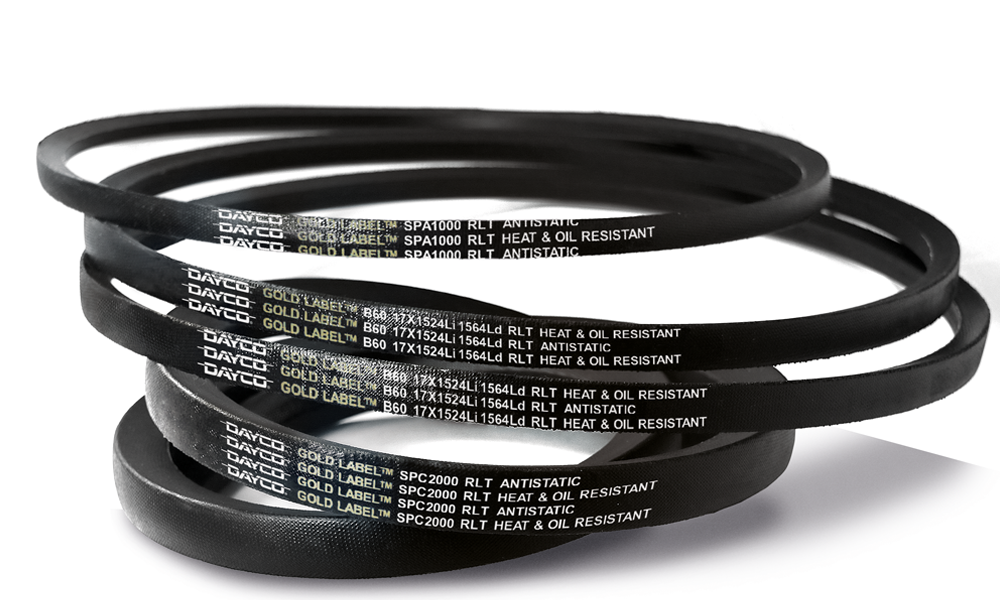 (A, B, C, D, E) Ideal for demanding industrial applications such as compressors, conveyors and manufacturing equipment.
This belt is constructed with a double fabric PET/cotton cover that offers extreme flexibility and superior resistance against wear and oil. Engineered with high modulus polyester tension cords and a SBR/BR body rubber blend, the Dayco GOLD LABEL® classical V-belt offers superior dimensional stability, excellent support against overloads and shock loads and is resistant to bending stress.