PowerBond® by Dayco Supercharger Harmonic Balancer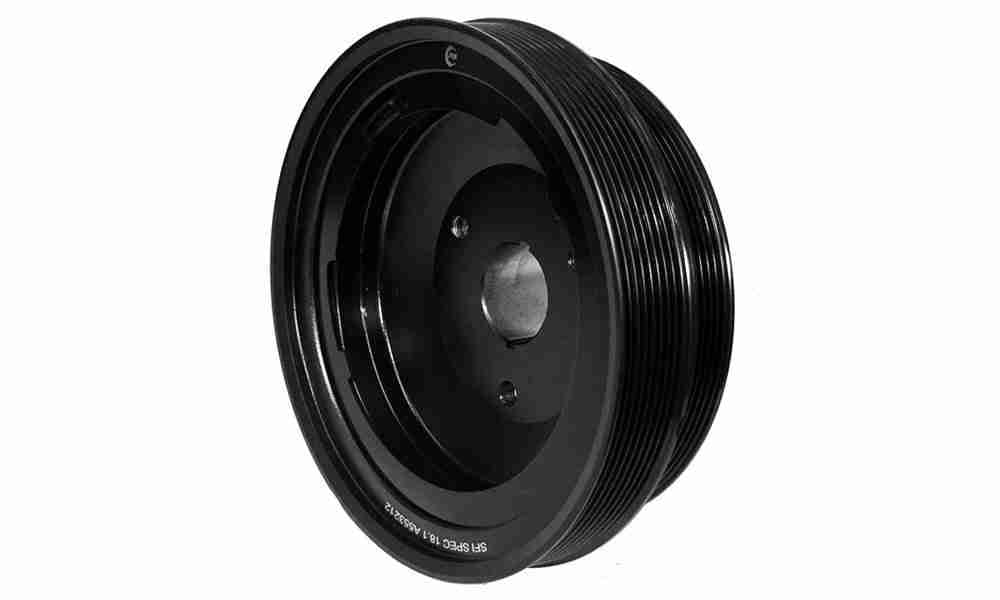 Designed for high-performance supercharged engines.
PowerBond® by Dayco supercharger harmonic balancers feature an SFI 18.1 approved design that includes twin key ways for secure crank mounting. Also designed with a six pulley bolt hole pattern and a high-pressure bonded dampening runner, it provides for maximum torque resistance. Available with overdrive and underdrive pulleys for maximum boost in supercharged applications.