Dayco Automotive Belt Tensioner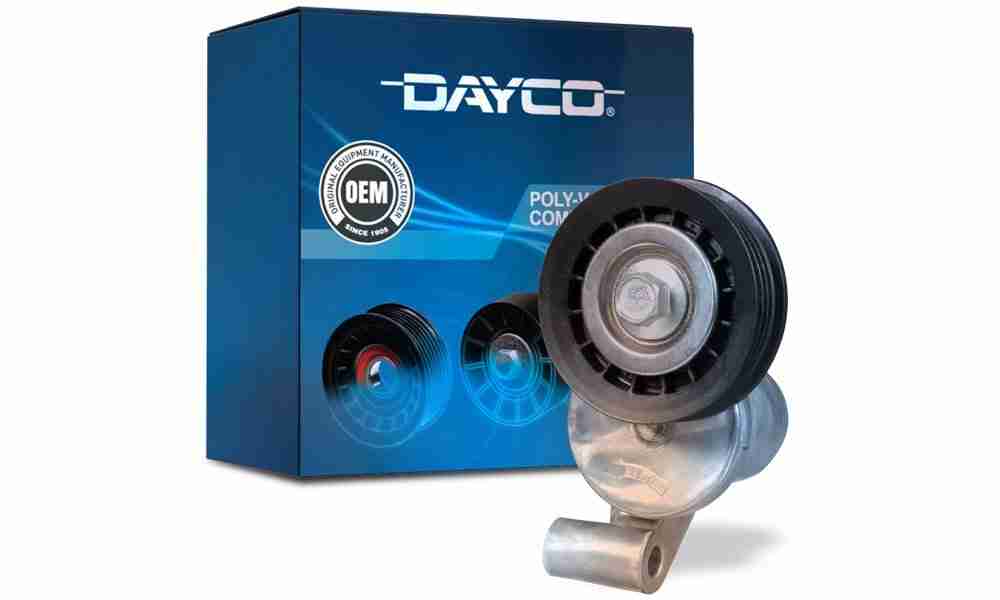 Designed for all vehicle applications with serpentine belt drives.
To maintain constant tension on serpentine belt drives, the Dayco automotive belt tensioner features our original, patented flat spring design to provide less operating range variation. It reduces the risk of premature accessory bearing failure due to high tension when a new belt is installed and lessens the risk of belt noise and slippage – or poor performance caused by low tension. A PTFE string wound within the spring resists abrasion dampens noise and the flat spring is coated to resist rust.
Dayco's tensioner is also designed with a heavy-duty cast aluminum spring case and arm. The strong metal helps resist cracking and fatigue and offers additional strength, lessening the risk of distortion. Additional premium features include a steel pivot tube on specific designs for enhanced stability, thermoplastic rubber spring slot plugs and rubber O-ring seals to help keep contaminants out and zinc coated mounting bolts that resist rust. Built to outperform and outlast competitive OE parts, our tensioners endure the toughest conditions while promoting quieter performance and longer life.