Dayco GOLD LABEL® Heavy-Duty Belt Tensioner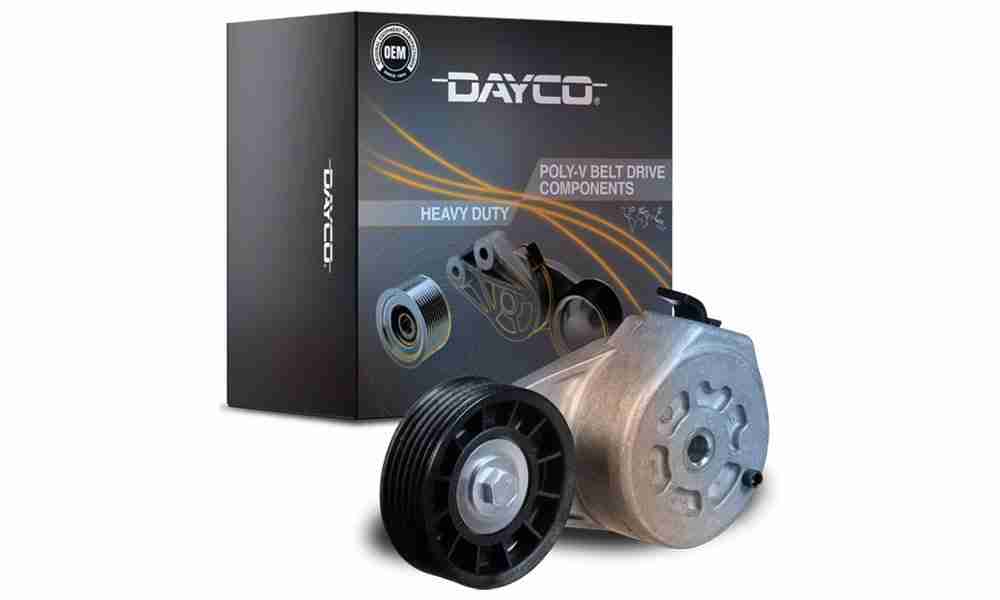 Designed for heavy-duty diesel engine accessory drive applications.
Dayco's GOLD LABEL® heavy-duty tensioner handles higher torque and power pulses exerted by today's diesel engines. The heavy-duty cast aluminum body and pulley arms translate into extra strength and durability and the patented flat spring design prevents fluctuations to the tensioner body as its footprint doesn't change when it's under tension. This reduces the risk of belt noise and also helps avoid separation of the housing – a key failure many technicians see from competitive products. Our heavy-duty tensioners also include rugged pulleys with dual lifetime lubricated bearings to deliver long lasting, dependable service. In addition, many Dayco GOLD LABEL® heavy-duty tensioners feature highly damped designs using a wave spring and a metal ring with a bonded polymeric surface that acts as a radial shock absorber for the tensioner arm while reducing contamination.