Dayco Dayperm® II Hose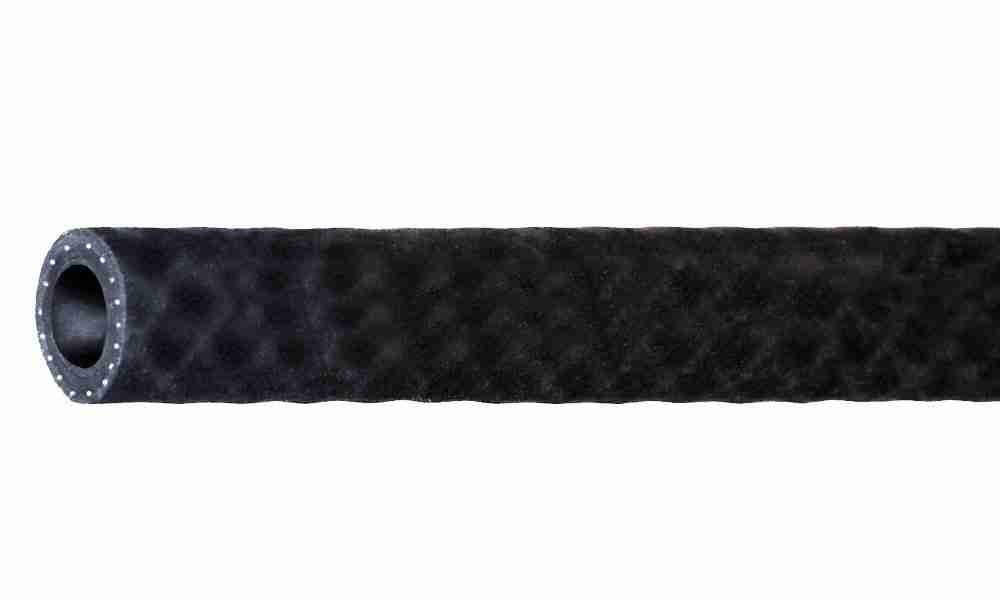 Recommended for carburation applications on small engines and older carbureted vehicles using liquid fuels such as leaded, unleaded, gasohol, bio-diesel fuel and ethanol blended gasoline.
The Dayco Dayperm® II hose is a multi-layered rubber hose with low permeation that meets all SAE J30R14T2 requirements and is CARB and EPA compliant. The fuel injection hose is constructed with a tough fluoro-elastomer, low permeation, gasohol and diesel fuel inner tube that provides exceptional resistance to alcohol blended fuels that weaken normal fuel injection hose. A special braided reinforcement delivers a recommended working pressure of 100 psi, with a burst strength of 900 psi. The abrasion-resistant outer cover resists temperature extremes of -30˚F (-34.5˚C) to +300˚F (+149˚C) as well as oil, grease, ozone and coolants. The Dayco Dayperm II hose also meets SAE J30R14T2 and CARB 2020 requirements (EO#Q-19-156).
*Suitable for diesel and bio-diesel fuel.