Dayco Air Brake Hose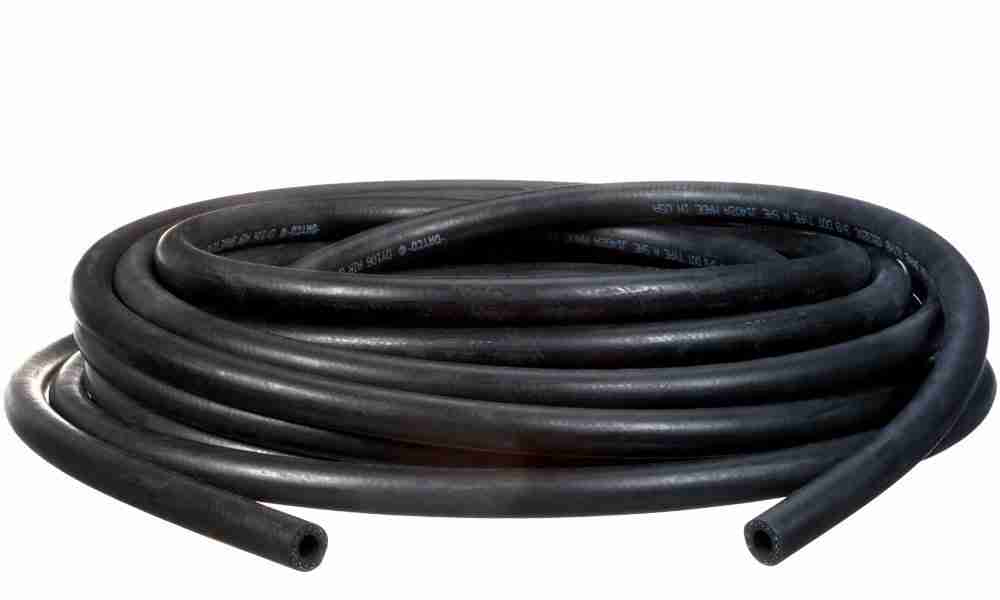 Designed for use on truck and bus compressed air brake systems identified by the assembler per DOT FMVSS 571.106.
Dayco air brake hoses feature a high quality, smooth rubber cover that is weather, abrasion and ozone resistant that is reinforced by four textile spirals for a rated minimum burst pressure of 900 psi (225 psi maximum working pressure). It's also engineered with a seamless synthetic inner tube that provides temperature protection from ‐40˚F (‐40˚C) to +212˚F (+100˚C). This hose meets SAE J1402 and DOT FMVSS 106, Type A requirements for ⅜" and ½" SP dimension hoses.