Dayco Plastic Fuel Line and Vacuum Tubing Connectors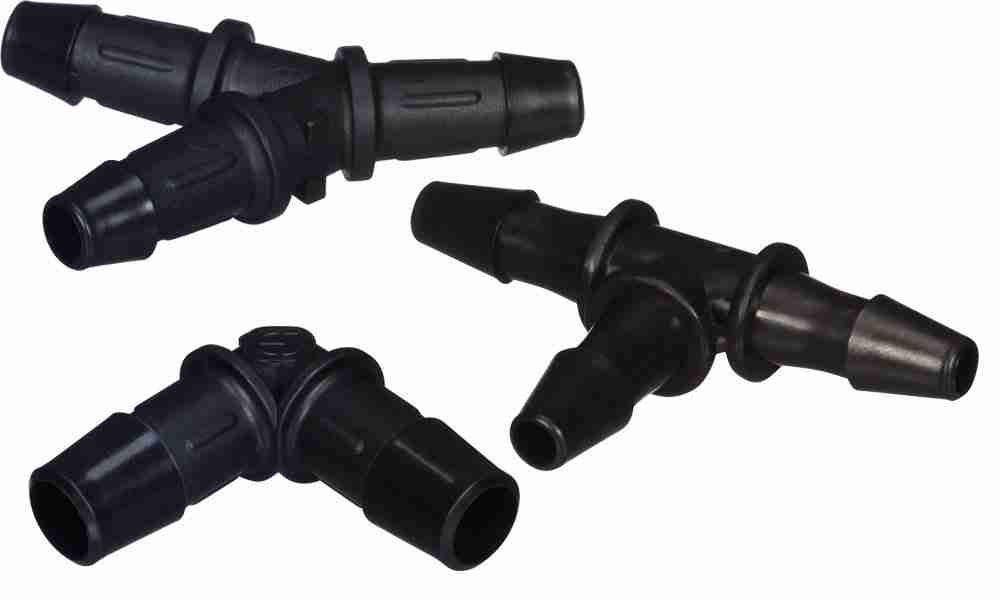 Developed as a splice between vacuum line tubing, fuel line hoses, coolant hoses, or other small I.D. hoses and is ideally suited for all jobs requiring  ³⁄₃₂", ¹⁄₈", ⁵⁄₃₂" and ³⁄₁₆" I.D. connections.
These Dayco glass‐filled nylon, straight, "Y", elbow, tee and reducing connectors produce a leak‐proof splice for various hose connections. A molded circumferential flange provides a hose stop that ensures that it is inserted to the proper depth. The connectors are packaged and sold in poly bags, one per package.