Dayco Style DR5 Hydraulic Hose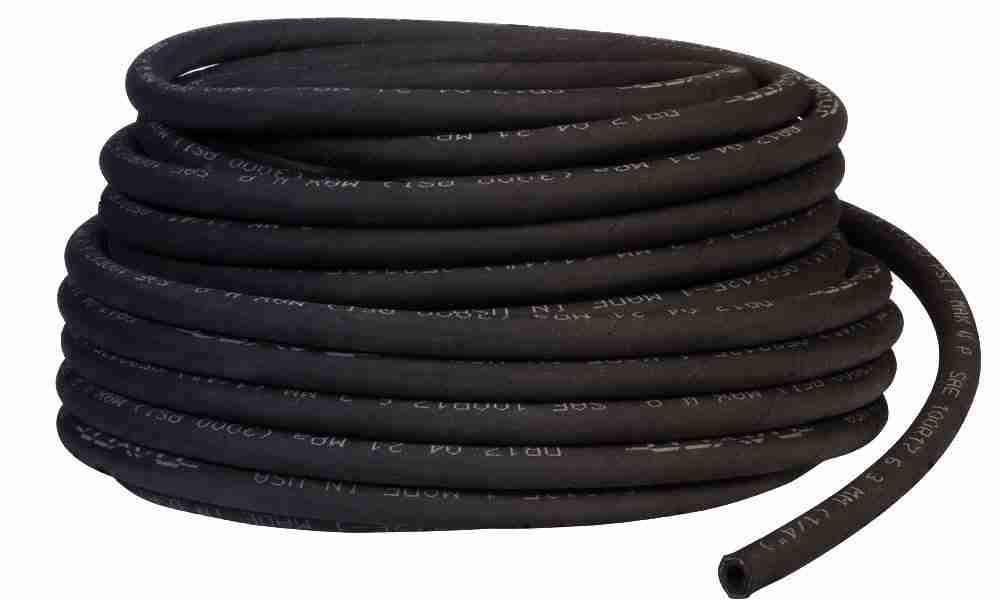 Designed for use as a high temperature, medium pressure hydraulic hose on material handling equipment, off-the-road equipment, machine tools and other air, water or oil service.
The Dayco style DR5 hydraulic hose features an oil-resistant synthetic rubber tube, an impregnated textile braid cover that is resistant to oil and mildew, with a single textile inner braid and single high-tensile steel wire braid reinforcement. With a maximum working pressure of up to 3,000 psi, this hose is recommended for use with coupling styles DN and DC and meets SAE 100R5, SAE J1402 Type All and DOT FMVSS-106. Temperature ranges vary by size:
Sizes 4 – 16 ranges from -40°F (-40°C) to +300°F (+149°C).
Size 20 ranges from -40°F (-40°C) to +212°F (+100°C).