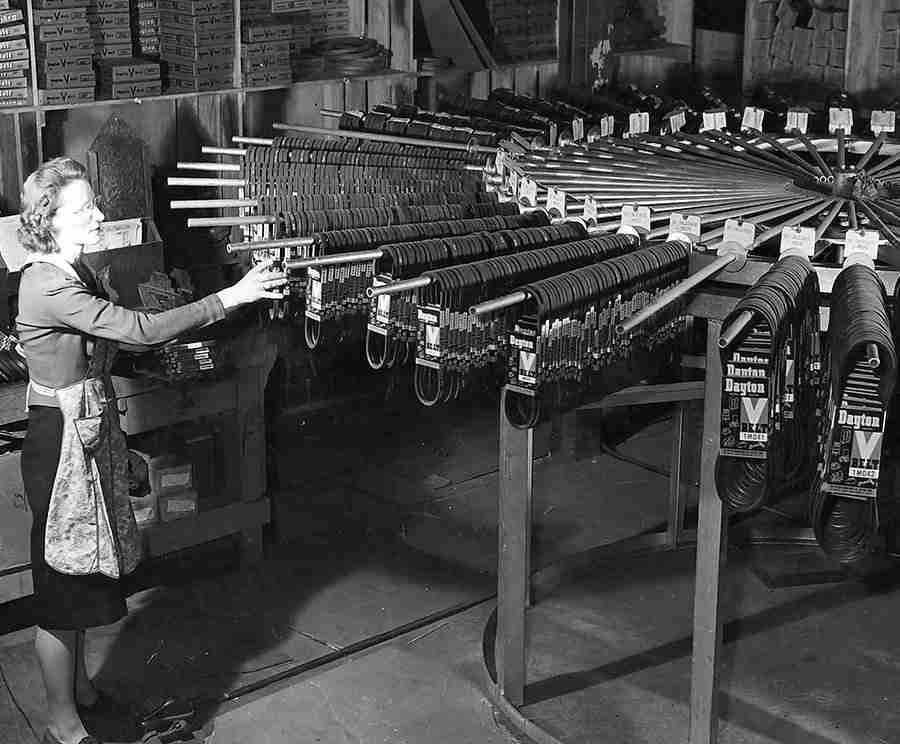 OE Heritage
For more than a century, Dayco has collaborated with the biggest names in transportation, including VW, Audi, Daimler, Stellantis, GM, Ford, Cummins, MAN, John Deere and Caterpillar to name a few. Our OE work – including more than 250 product patents – is cornerstone to our success in the aftermarket.
We are steadfast in pushing the boundaries of endurance for the vehicles of tomorrow with a rigorous research, development and testing process. To meet the needs of our OEM customers, we have continually invested to keep our manufacturing facilities among the best in the world, and our extensive knowledge of drive systems allows us to develop the innovative products and solutions that are vital to peak engine performance for manufacturers across all sectors of the transportation industry.
And not only do our products feature the same advanced technology and fit, form and function technicians expect with OE-quality parts, we're able to bring the aftermarket first of its kind innovations that improve performance and reduce downtime.
Product Quality
Our team is vested in ensuring our quality processes are among the best in the world. It's built into our DNA and part of an unwavering commitment to deliver the best solutions – from the test lab where we spend 2,500 hours validating each product to the manufacturing plants where we are dedicated to lean manufacturing and timely delivery.
With decades of experience and a history of industry firsts, our instinct is to push the boundaries in product design and development. Our front engine products and drive system solutions are inherently designed to improve how the world moves, delivering engine economy, efficiency and exceptional performance while minimizing noise, vibration and harshness.
Because we are a global supplier of components to vehicle manufacturers in every sector around the world, it's important that we always adhere to or exceed our OE customers' stringent quality performance metrics. Time and again, we receive awards from companies like PACCAR, Caterpillar, Stellantis and more – being recognized for outstanding quality and some of the best PPM ratings in the industry.