Dayco ela® Poly-V Serpentine Belt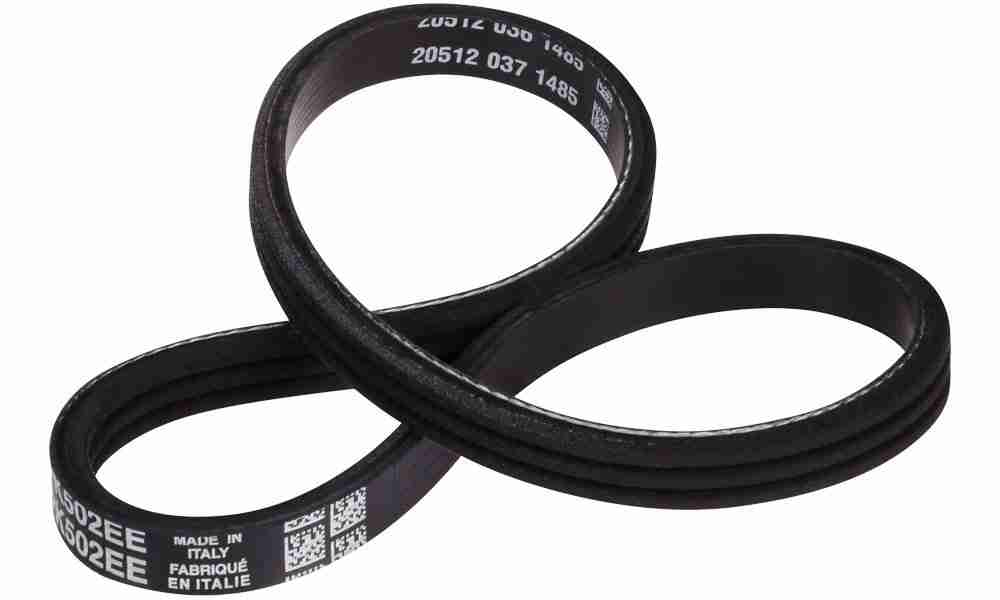 Specially designed for two to four point drives on light duty vehicles that do not require automatic or manual tensioning.
Dayco ela® belts have self-tensioning capabilities required by specific OE drives designed for a "stretch" belt. This belt construction incorporates a wear-resistant EPDM rib material, along with a highly elastic EPDM cushion rubber that surrounds the polyamide tensile cord, thus providing the required adhesion and flexibility to maintain lasting performance. The backbone behind the Dayco ela belt is its polyamide tensile member, which allows for high elongation required for installation, yet provides the proper tension maintenance properties to transmit the accessory loads demanded for the drive.