Dayco Heavy-Duty 2-Piece Tensioner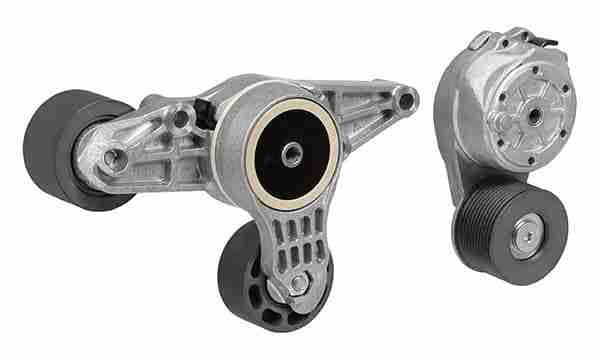 Specially engineered to address installation issues for over half a million Detroit Diesel 13 and 15 series engine applications.
The Dayco heavy-duty 2-piece tensioner was designed with an outer and inner tensioner that cuts the installation time in half compared to competitive products. Machined from high strength steel or powdered metal to provide excellent wear resistance under harsh environments, this unique 2-piece design also features Dayco's patented flat spring technology and dual pressed-in pulley bearings to provide long bearing life and protection against the shock loads.